M Nasir's Suatu Masa, is one of my all time favourite. Ruffedge's Membebel, in fact the whole album is ok for me, S07, I think peter pan only sound good on records. and the only album i like is Bintang di surga. I like Spider too, thanks to Hadi (his favourite band). I like Mariah Carey's old songs - her first album - (before she decided to bare most of herself). I like The Beatles - i think all singers should learn their music.
I like some of P Ramlee's songs too, sung by him. I like Rabbani. I like Zain Bhikha - very melodious voice. I do listen to, and like some of Scorpions and Rainbow or Pink Floyd, or the likes.
I like some of the classical music or anything that sounds classical. If only akon's 'smack that' had more decent lyrics, i wud have liked it too. Micheal Jackson's songs are also nice - he is talented.
You get it. I can listen to all kinds of music - catchy tune, decent, bearable lyrics.
but these few weeks, the volume on my car stereo is set to '0'. No radio, no CD. Just the sound of the car engine and tyre against the road.
It's been hectic, stressful, these few weeks.
And some peace and quiet is what I want, when I'm driving, alone in the car.
currently listening to : Misyari's recitation of Al Baqarah.
Here are some overdue and recent pictures. :p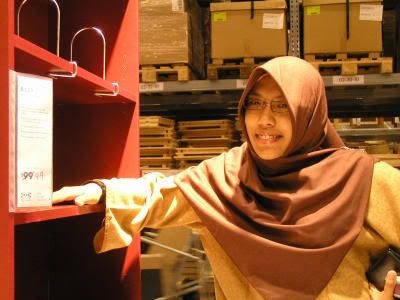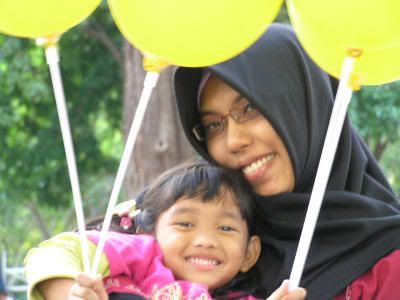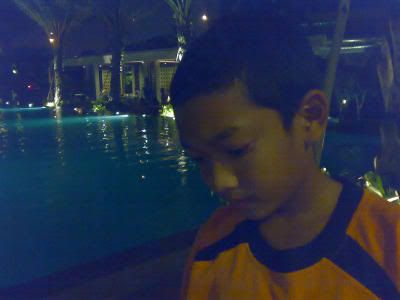 apom and tose.., drowned tose..
mmmm.....