*sorry tak sempat update earlier. In KL - no time. Returned to Sin on 24th past midnight, then sibuk la sangat.*
The drive to Penang was also nice. Since we left Jusco about 8pm, we reached the ferry terminal at 10 plus. The next available ferry was at 1130pm. Even though there's that long Penang Bridge now, I still personally think that taking the ferry to Penang is the best, real Penang way.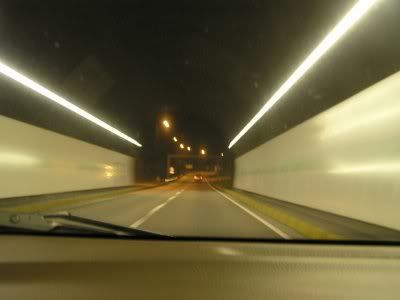 At last we reached
Parkroyal Penang
about 12plus. Nice room. Beyond my expectations. :)
Kat hotel tu, we enjoyed the swimming pool and sea-sports. The children also liked the Koko Nut Kids Club. Breakfast buffet was also something to look forward to.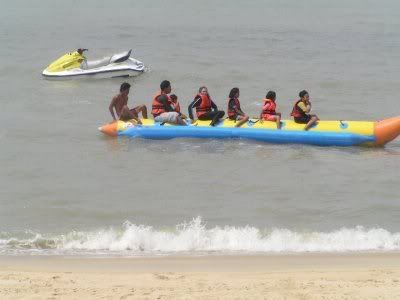 macam a group of secret agent baru balik spy diving mission eh?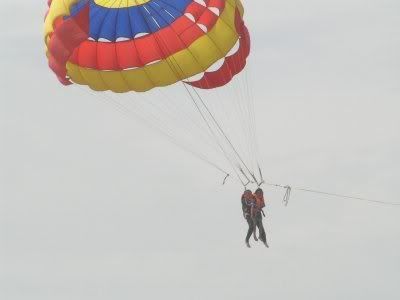 that's ME and hanaa parasailing! we felt like we were birds.
Time landing, mamat yg jaga tu kata.. "Waaa adik akak landing cantik ah!"
Kembang kejap akak..=D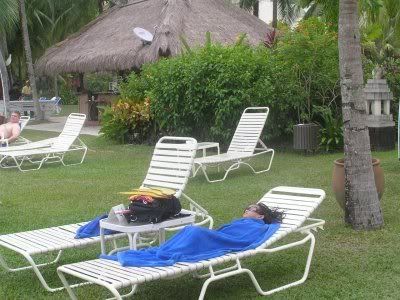 ya, some people prefer to just laze around, looking cute

Besides playing at the pool and the beach and eating, we also explored town. Tried the infamous Nasi Kandar. Nasi kandar is actually nasi kedai mamak. "Kandar" refers to the carrier that the sellers used to carry in the olden days, selling this nasi, so orang panggil nasi kandar. (as explained by my father)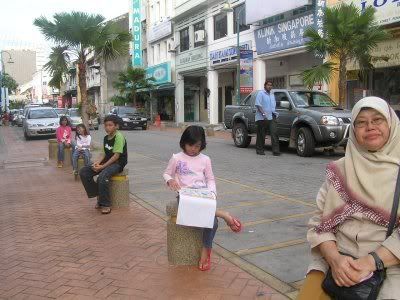 There was a loooong stretch of pasar malam just outside our hotel, lots of good stuff. Got myself a sweet jewellery box. The thing is, whatever price they put, most of the time, can tawar up to less then half the price!
oh look!
Then, mak saya kata, kalau ke Penang, tak sah kalau tak naik Bukit Bendera.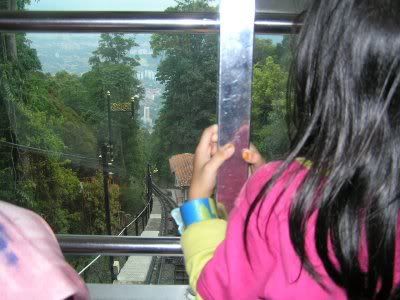 We actually extended our stay in Penang. Stayed there 3 nights. We left Penang by ferry also.

bye penang..

Nadhrah asked, "Kita ada kat hippo?"
"No sayang, kita baru balik dari Penang. Ipoh yang hari tu"
After that, we headed to KL. Sempat jugak singgah rumah sedara my father.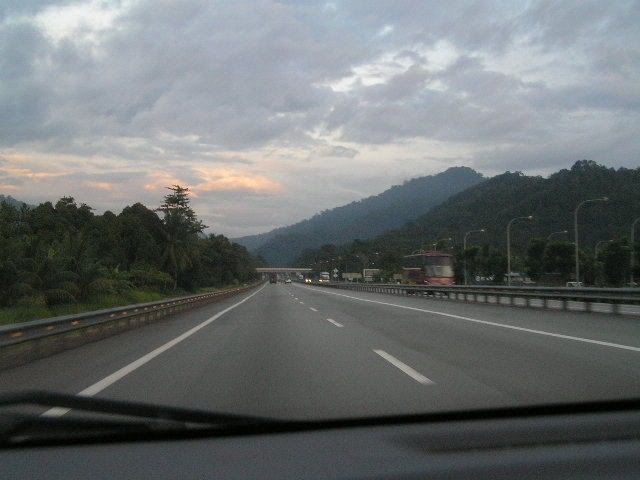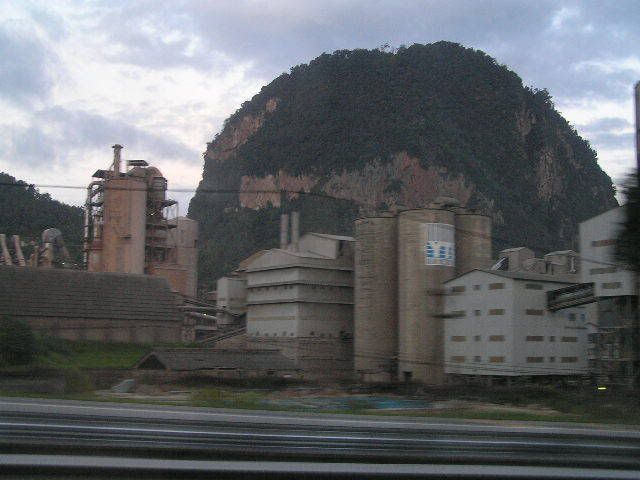 Charlie's Chocolate Factory?

Kat KL.. korang pun da biasa la eh..itu jugak la.. Bt Bintang, Sungei Wang, Times Square, KLCC, Kg Baru..

We always feel like there's not enough time, kalau kat KL ni. I think shopping takes a lot of time. And then, the kids still nak swim kat hotel la, nak play at the kids club lah.. where got enough time?!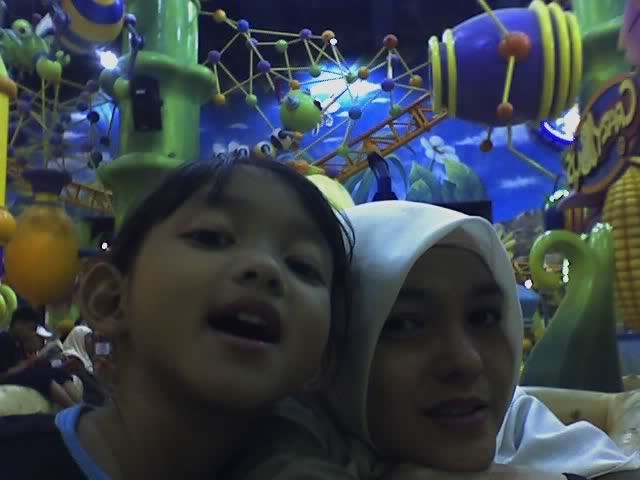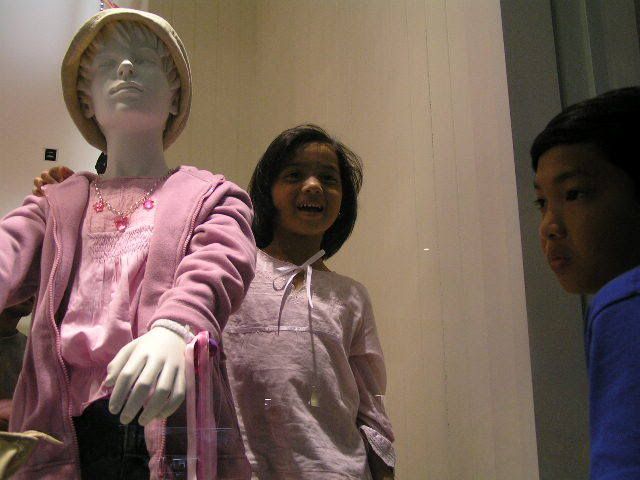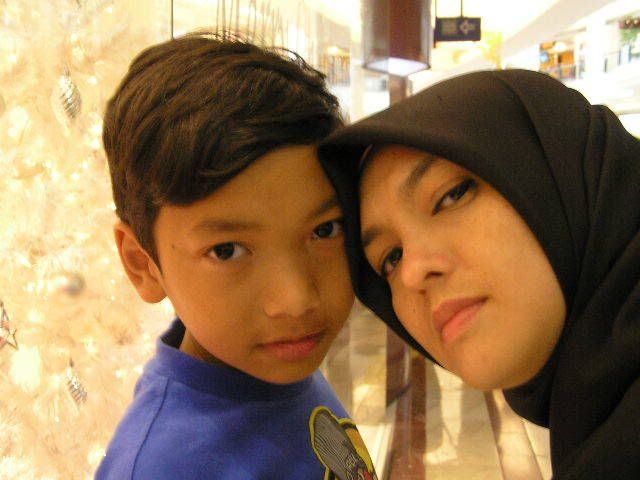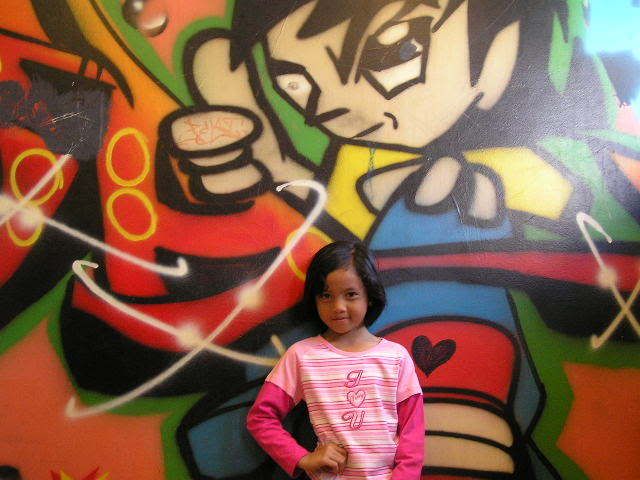 In total, we spent 8 days in Msia. I think this trip is so shiok, cause it's quite long. I almost forgot the name of the company I work in.
Alhamdulillah, we had a great time. Now, back to normal routine.
p.s. Alhamdulillah also, we were not affected by the flood and heavy rain we kept reading and seeing on the news. Our prayers for the flood victims.