TO ORDER A DRINK
at starbucks
MB : I think I'll have a Frappuccino.
SB : Juice?
MB : Yes, juice.
SB : Mango or raspberry?
MB : hmm.. raspberry please.
SB : Tea-based or cream-based?
MB : ha?
SB : Tea based, we mix with tea and cream based we mix it with cream.
MB : (duh) oh errm.. hmm.. ok.. give me tea-based.
SB : tall, grande or venti?
MB : hmm.. i want the smallest one
SB : our smallest one is tall
and u don't even want to know what grande and venti is
MB : oh good for him.. i mean.. yeah.. tall please
SB : ok..
*MB = madame blossom, SB = starbucks barrista
at mamak stall
MB : Teh tarik satu.
SM : Oriiiite.
* MB = still madame blossom, SM = smart mamak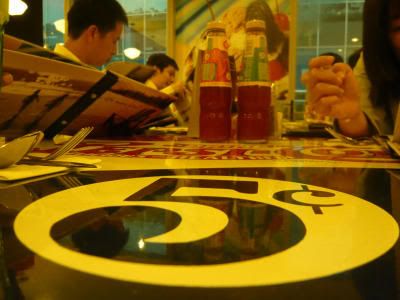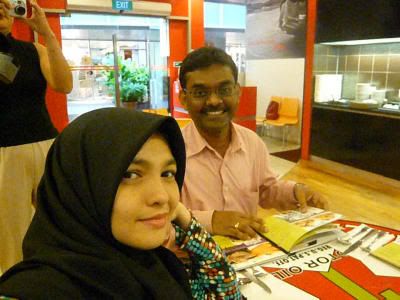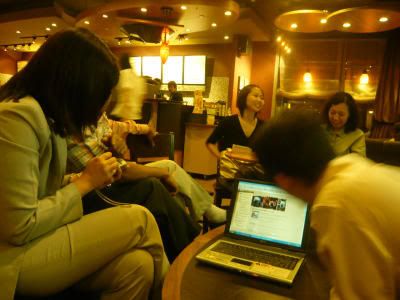 Remind me, to volunteer for an art & craft stall next time.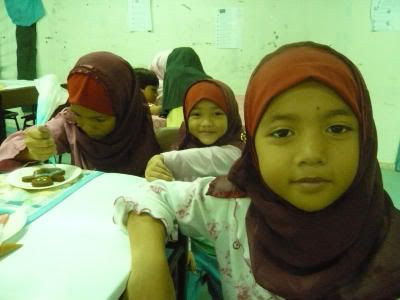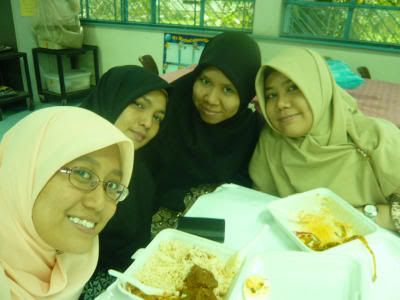 Udin says, Nadhrah is 'baby heart shape'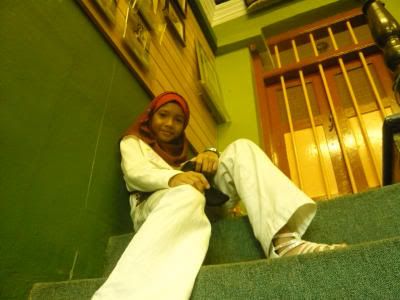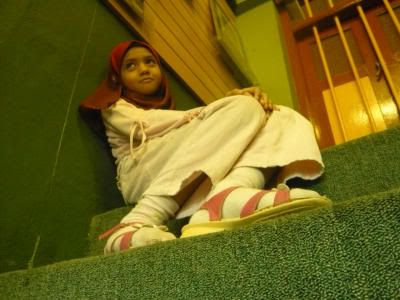 The Simpsons - I'm simpsonized.