actually we didn't plan for a bday party.. so it was all sort of last minute jugak ah.. suddenly we thought.. why not just ask the relatives nearby to come, since cik alin planned to make a bday cake for eema. but what do you know.. nearby relatives pun.. memang da cukup untuk mengkecohkan. :D
from the last minute thingy we still managed to have...

face painting from previous face paint pen.



a famous (only among us) guitar strummer and hummer,
with two beautiful backing hummers.



a....clown?..an entertainer?...err..something.



a sweet, pretty, beautiful, yummy, delicious cake by cik alin.
so pretty, sue said, "i think i'm going to cry".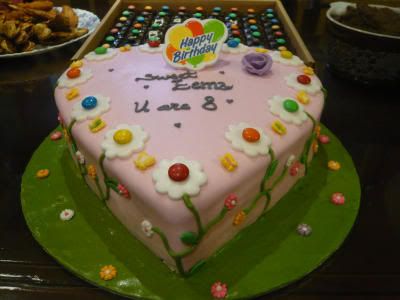 a birthday song and cut-caking.. i mean cake cutting.



fun..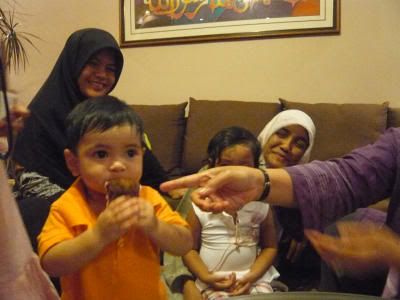 and games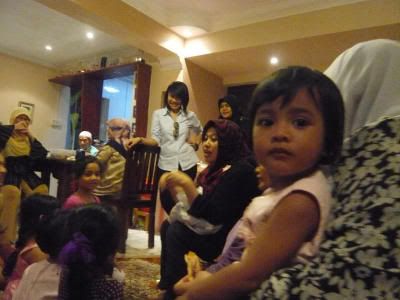 and water bombs!

In the end, eema said.. "I think this is the best birthday ever!"