hey! guess where we are??
oh, the title gave it away.
How did we get here? Well, 6-8 months ago, hubby booked 9 "free" (but u have to pay for other charges like airport tax, service fees, insurance blah blah eksetera eksetera eksetera.. which adds up to about RM1300) tickets from air asia website - for a trip to sabah in November. It was soooooooooooooooo in advance that sometimes I forgot.
And unfortunately, I found out in early November, that the dates booked, HAPPEN to fall on my course EXAMS day and Hafiz's wedding/birthday. Terpaksa mintak defer exams for me. Hafiz tak boleh defer wedding date dia. :(
ANYHOW, we're here now!
So far so good. Sabah is as I expected. I expected that it's not KL. Heh.
What excites me the most on the 1st day we arrived (friday) was the fact that, Maghrib is at 5.57pm and isya is at 7pm. and subuh.. oh subuh.. is at 4.30am!!
the subuh part is a bit hard to adjust.
Other than that, I'm looking forward to Mt Kinabalu.
No, we're not going to the peak.
No, we're not hiking there.
We're just going to the base camp.
By car.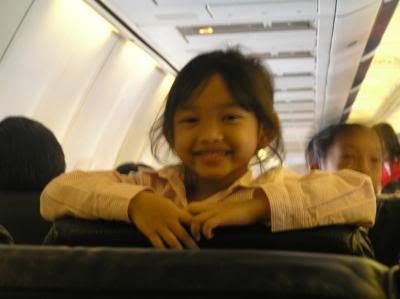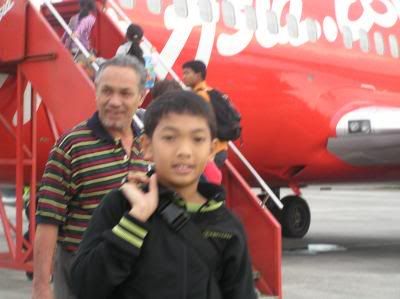 don't be fooled by the look of these floating kampung houses.. we were told that some of them, kat dalam macam condo.. ada big TV and air-conditioned some more..I wouldn't mind staying there.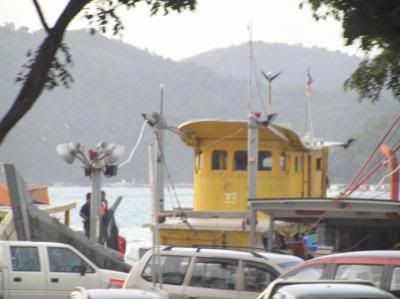 mai! kat sana pun u ada restoran!



staying kat sutera harbour


and they have free internet connection in the room!!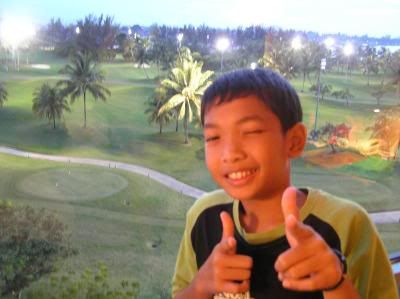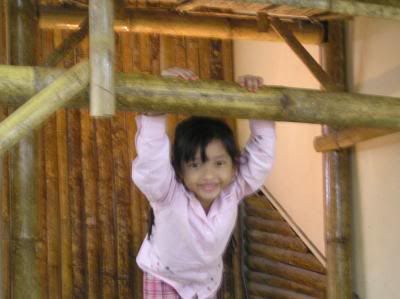 bowling in the dark is possible and fun, with glowing pins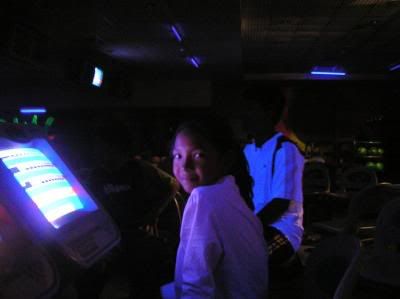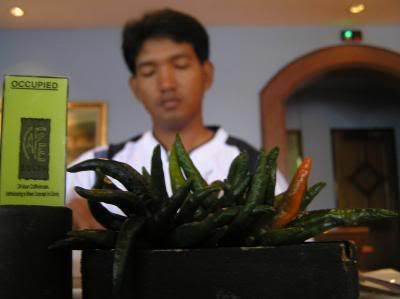 went to manukan island, where the fishes are oh-so-beautiful and colourful. Subhanallah! Even kat jetty sutera harbour ni pun.. you can see interesting species.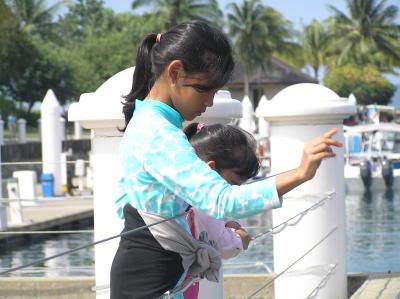 With our doa, the life jackets on, and the fine weather, I enjoyed the boat ride. The speeding, boat ride was somewhat fun, terasa macam naik roller coaster.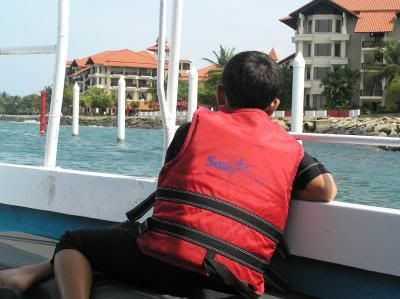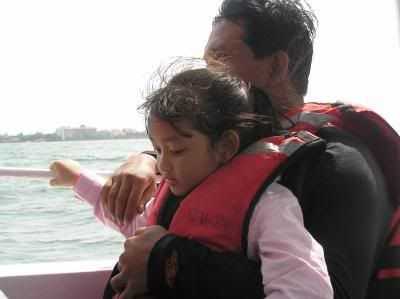 due to the currents, the water nearest to the beach, was not as clear as we would like it to be, although it's crystal clear a bit further out.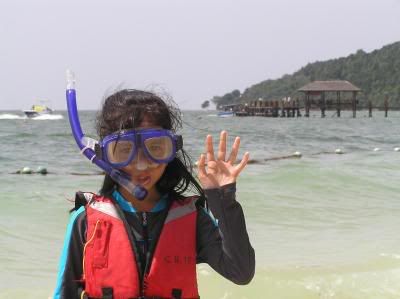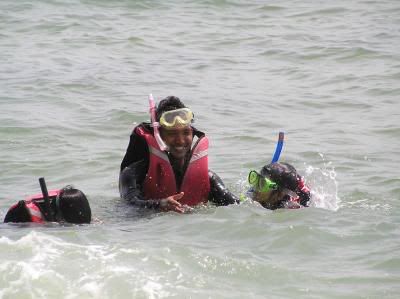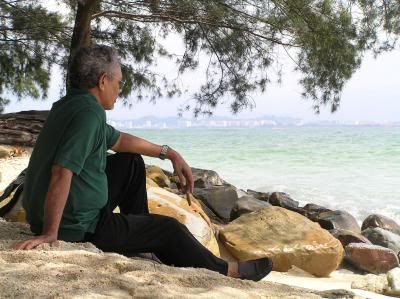 ok lah.. i'm so very tired.
not to mention, STILL having the flu!
Will update after Mt Kinabalu, insyaAllah.
p.s. pink, baby nur - yes i was online! but away when u girls were online. :(
hope exams was fun! haha.