i have been in love with the sky - eventful, full of colour surprises with different hues of blue, yellow, red, purple... clouds of different textures and shapes, sometimes moving fast, sometimes slow. Subhanallah.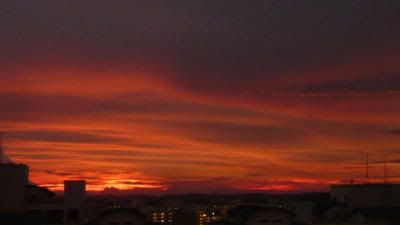 I am suppose to be busy, but last night, I ended up doing useless stuff like watching youtube videos, even though I had my book by my side, ready to do my assignment.
'ok.. right after this video, buat assignment ah..' 'ok.. ni last' 'ok ok.. THIS one last', I was telling myself. At last, I felt sleepy and tired and I slept.
How then do I advise my children on procrastination??
Ok enough!
I'm going to do my assignment NOW!
right after i post these pics.
insyaAllah.